Most Popular Offers
All Scratchcard Offers
Articles » The History of Scratchcards - Offline and Online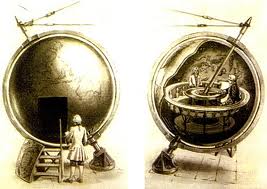 The first scratch card was launched in the mid-1970s. In 1974 to be more precise, by the American company called Scientific Games Corporation. This company was run by two people: John Coza and Daniel Bower and it were the first in the world to produce a lottery game that was generated by a computer. However the first registered patent in the United States for a regular scratch card was received in 1987 in West Warwick, Rhode Island by the Astro-Med Inc. company.
The scratch cards have been used for many years for different causes like charities, federal associations or even as a mean of advertising. Ever since the launch of this product the success was imminent. Thanks to the fact that these cards were produced by the computer it was easy to create them in large series. Right now the scratch cards are the second largest gaming product in the world.

The simple scratch cards are going to require the player to match only 3 symbols, while the scratch cards evolved into some more complicated versions where you have to use different combinations of symbols and numbers in order to win and there are also some scratch cards that are using the same principles of games like Poker, Slots, Blackjack and Monopoly.

Traditional Scratch Cards

The traditional scratch cards that have been around for a long time are some colorful pieces of paper that are covered with a certain layer that can be scraped off, usually with a coin or a key. The information that was hidden with the layer is where you can find out whether you have won or not. Most of the scratch cards players are attracted by the fact that they have the opportunity to win big right away with a very small investment, so the traditional scratch cards are somehow similar to a lottery. At this game anyone can participate, no matter what is their age, sex or location.

The moment you buy a traditional scratch card you should always make sure that you read exactly the rules of the games, which are usually found on the back of the card. In case you do not win you can always scratch all the other boxes in order to see what exactly you could have won. Make sure that you follow the instructions and scratch only the boxes indicated. There are some cards that contain certain control boxes and in case you've won and scratched off those boxes, your ticket will no longer be valid.

Additional Online Scratch Card advice! You will always find very good scratch card sections in most of the dedicated online bingo sites. For this reason we encourage you to take a look at www.BestBingooffers.com. On this web site you will find a wide selection of trustworthy online bingo sites that all have a nice selection of scratch cards to offer. If you prefer the site to be in Danish, then visit www.BingoTilbud.dk. The online bingo sites usually have very generous signup bonuses where you will get a combination of free money and a percentage deposit bonus.
back to About Scratchcards
back to Scratchcard Site Reviews
back to Free Scratchcard Offers
back to Home page
Offer of the Week
Scratch2Cash £5 Free
About Scratchcards!
Newsletter
Selected Offer